Welcome to
Buffalo Park Lodge No. 44 A.F. & A.M.
Freemasonry is alive and well in Wainwright, Alberta!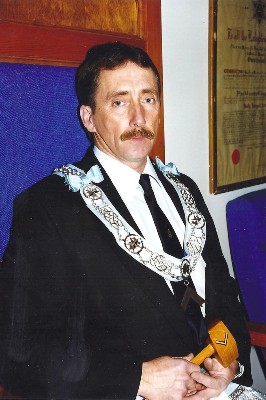 W.Bro. M.E. Rodgers ~ Worshipful Master 2012 - 2013

Do you have questions about Freemasonry?
Have you ever wondered what Freemasonry is?
Have you ever wondered where Freemasonry came from?
Have you even wondered what exactly it is that Freemasons do?
Have you ever been interested in joining a Masonic Lodge?
Have you ever wanted to know what the inside of the Lodge looks like?
Do Freemasons promote education?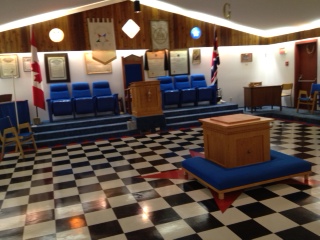 This is a picture of the inside of the Lodge room, facing The East.
About
us
Buffalo Park Lodge is a Masonic Lodge. That means we are part of the Fraternity commonly known as 'Freemasonry', but more properly known as 'Ancient Free & Accepted Masons'. The Fraternity is hundreds of years old, and has been in Wainwright since before 1909. It arrived here with the settlers, among whom there were many Freemasons who wanted to have a local Lodge in their new home, which led to the formation of Buffalo Park Lodge.


We are a worldwide Fraternity of Men, each with a personal belief in God. To apply to join a man must be at least 21 years of age, of good character, believe in the supreme being, and ask for an application from one of our members or from this website.
read more...
Recent
Articles
We are a serious Fraternity. We usually wear suits and ties to Lodge meetings. We are expected to memorize a few things. We commit to coming to the Lodge meetings, and being involved in the Lodge. We will not make you rich or help you get ahead in your job or make you money in your business.
We will however give you the opportunity to make new friends, and to learn more about yourself, and perhaps even pursue a little bit of self improvement. Of course we are not adverse to having a little good clean fun along the way either, and yes there is an element of mystery to our affairs.
Millions of men have joined us.
read more...
News
9 Dec 2012
Our website went live! (Even though it is a still a work in progress.)
9 Dec 2012
Merry Christmas!
read more...